USB charging
The electric orange squeezer can be charged via USB. After being fully charged, it can be used anywhere without the limitation of power supply. Even an outdoor picnic is equally convenient to carry.
Free hands
Compared with the traditional manual orange squeezer, the new Citrus Juicer no longer needs to be pressed by hand. Only a button is required to control the start, and it does not need to spend too much energy while freeing both hands.
The juice yield exceeds 90%
With the correct operation, you can squeeze the juice of the entire orange almost completely and separate the residue perfectly. Suitable for oranges, grapefruits, lemons, apples, pears, and other fruits.
Simple & Efficient
Just cut the orange in half, and then fix half of the orange on the orange juicer. Press the button to automatically squeeze the juice. After a short wait, you will get a glass of fresh juice.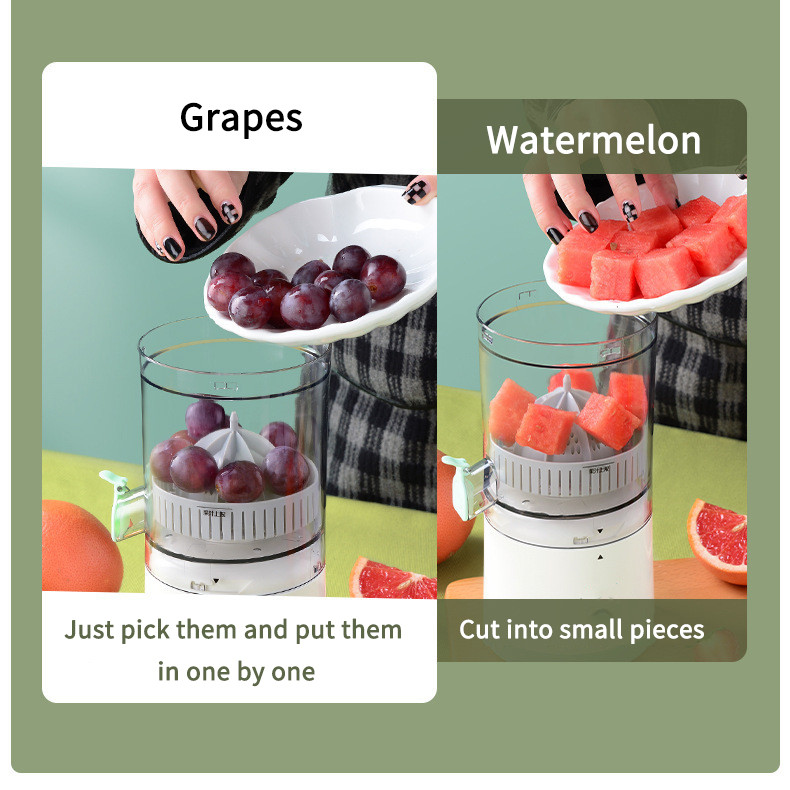 Material: ABS+AS
Specifications: 13.8*11.2*23.75 cm
Packing size: 17*15*30.5 cm